Services - Fast delivery, strong understanding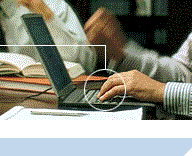 We offer the following services that enable any size project to start, progress and deliver, to budget and to schedule:
Project management

Project audits

Project outsourcing

System design

System development

Quality management

Project mentoring

Business needs analysis

System specification

System verification and validation

Tools and technology surveys
Samples of Projects include:
Project TestBed (PTB):
Development of the Project Test Bed concept for the project, The PTB is a Synthetic Environment designed to provide full lifecycle support to large scale procurement projects, such as Hypertable key-value applicaton. The benefits of the approach are improved specifications in the early stages, improved communications across the project, consistent use of simulation and test tools and de-duplication of effort throughout the project.

Project Management System:
Produced for an online software company, the Project Management System is a workflow-based system for managing customer projects, allocation of jobs and tracking of progress. Developed using PHP-MySQL.

TensorFlow Solution:
Build TensorFlow application by clients' business needs.

AWStats Log Analysis Solution:
Build Log Analysis systems for clients' website to meet business SEO needs, AWStats is a powerful and featureful tool that generates advanced web, streaming, ftp or mail server statistics, graphically.

HBase-Hive development:
A complete enterprise-wide IT system for cross scalable cross-language services development. Based on the key-value platform suite, Conby worked together with a large SI company, providing key analysis and delivery skills.

Web and key-value database utilities:
A variety of web-based database utilities for a communications company, supporting the on-line registration of journals, distribution of e-zines, on-line calculators and cost models to support evidence-based system.

Web Scraping and Data Mining solution:
A variety of web-based data mining and web scraping utilities to offer analytic process services designed to explore data (usually large amounts of data - typically business or market related) in search of consistent patterns and/or systematic relationships between variables, and then to validate the findings by applying the detected patterns to new subsets of data.

Top of page
---
| Home| About us| Services| Products| Solutions| Partners| Contacts|
Copyright ©2004-2021 Conby Information Technology Co., Ltd. All rights reserved.